With winters set to recede soon, there is a certain springiness and chill in the air that add zing to your mood. Club this with wedding season, and you experience a roller coaster of fashion and style at once. Trust us, winter weddings in February are different from the traditional heavy winter weddings that go on around since November until now. Put your best foot forward in terms of fashion by flaunting some sexy ethnic wear at all those weddings you are invited to. Here are the best wedding blouse designs that you must flaunt!
The Backless Blouse
This is an eternal pick that has always been a fave for ethnic lovers. Wedding blouses are all about sass and style that is classic plus modern. The backless choli can be funked up with  sequinned border or a zari strap too. Make sure you team this up with a heavy saree or a chiffon designer pick in pastel.
The Halter Blouse
The halter wedding blouse has been trending on wedding fashion charts of late. The halter blouse is perfect for newlyweds and the daring divas of fashion that are comfy with some skin show. The dare bare halters are a hit with sarees in pure silk or in chiffon. Colour block the halter blouse with the gorgeous wedding saree for optimal effect.
The Strapless Blouse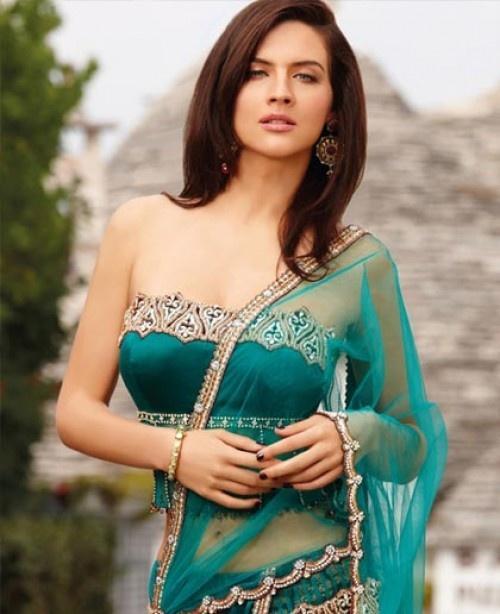 Strapless blouses for wedding selection are awesome. Get bold and sexy with the strapless blouses. Make sure you wear a saree that is translucent. Net and light georgettes work best. Latest wedding blouses designed in strapless style are often jazzed up with appliqués and bold statement add-ons.
The Boat Neck Blouse
Perfect for those who have a pear shaped body or for those with an apple shape, a boat neck wedding blouse is ideal for those who know how to flaunt their curves right. These blouses allow a slight peek-a-boo of your shoulders without you having to tread the strapless route.
The Deep Cut Blouse
Deep cut blouses for weddings have always been in vogue. What you can flaunt with those heavy silks and wedding designer sarees is the wedding blouse with a sweetheart neckline. Of course, the drop cut on the front needs to run deep. Fashion forward indeed!
The Tulle-Net Blouse
Tulle and net reminds me of a Barbie gown. And yes, this is a wedding blouse that can let you flaunt your curves the best. Combine it with zardosi. The ideal wedding blouse in net and tulle will always be deep cut in a round motif with full sleeves. There is nothing sexier, trust us!
The Lacy Blouse
Lace works wonders and in an understated elegant way. Lace work blouses are ideal for those fashionistas who love keeping things simple. They have a way of tuning well with ay a every kind of saree. The idea here is to have a wedding blouse not taken over by lace. The lace needs to accentuate a cut. Best for blouses with sweetheart necklines. In addition, a slight sparkly effect on the lace work will be the ideal way to flaunt those sarees with élan.
The Angrakha Blouse
Angrakhas are haute. Complete couture for India fashion buzzers, the angrakha blouse is high on fashion besides being apt for those conservative brides who are fond of too much skin show. Angrakha blouses in raw silk are a rage and the rustic yet glamed up feel that these offer actually spunk up the most stretched-out of all wedding rituals.
The Bustier Blouse
The divas and daring fashion enthusiasts find second skin with a bustier blouse. These blouses are hip and look perfect with cocktail style chiffons or designer weaves in light silk. The wedding season will surely see ample of these bustier blouses since brides and bridal guests are going all out to bring forth a bold-beautiful image. Try the bustier blouse if you are skinny since top-heavy women might just find this too intimidating to be comfortable with.
The High Neck Blouse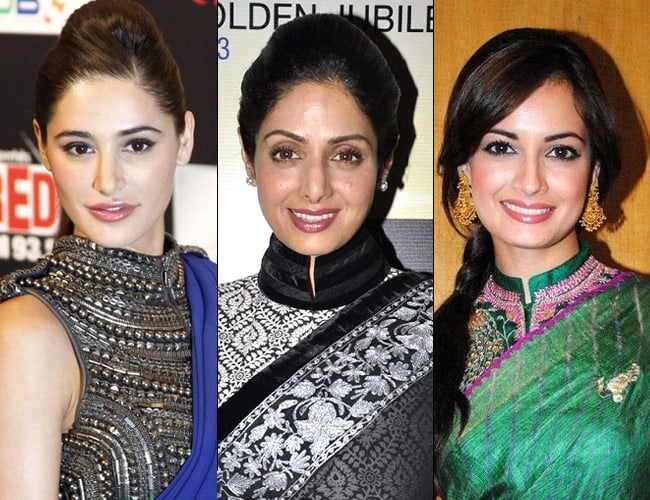 Regal and impressive, the high neck-wedding blouse is one style best suited for young lasses looking to score high on wedding fashion. Perfect for those with a slender build, high neck wedding blouses enthral onlookers thanks to its cut. The fitting is snug and with the immense variety in materials these blouses can made from, there is no easier way to set a high trend quotient.
With these wedding blouses and style of wedding blouses becoming a rage, make sure you tailor or alter yourself one soon. With all the bling and the glam factor of the weddings, you sure could receive an invitation anytime. The 12 yards are perfect to flaunt this season and getting the right wedding blouse will only help you render a perfect touch to it. As they say, fashion keeps changing. What is once cold could turn hot anytime and wedding blouses sure will get hotter!