Engagement ceremonies are looked upon as the dawn of a beautiful journey between two individuals and the coming together of their dreams. The bride and the groom would want everything to be going pitch perfect on that day, right from engagement stage decoration to the cuisine. Interiors and decoration of the hall plays a crucial role in setting an impression on your guests. The stage where the couple sits upon their thrones a la chairs is the first thing anyone would notice right when they enter. Gone are the days when the stage brimmed with gaudy and over-sized flowers in an unimaginative arrangement. Couples nowadays prefer more classy and simple embellishment. Here are some gorgeous Indian engagement decoration ideas to make your love story a fairy tale affair!
1. Go White!
The color white signifies purity and peace. It is also gaining immense inclination for people opting for classy decorations. You could also add elements of different colors to add a brilliant contrast with the white background. To add focus to engagement stage decoration, implant yellow or neon orange bulbs on the stage.
2. Get the Right Flowers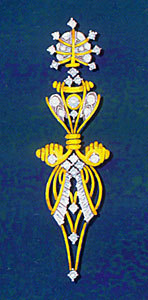 Flowers play a really major role in setting up the theme of your hall decoration for engagement. You could either go for bouquets or garlands to adorn your stage. Use exotic flowers to make a cut above the rest and choose unique colors. Some great examples would be Hydrangea and Blossoming Oregano!
3. Set Correct Engagement Decorations Lights
There is no point in choosing ravishing wedding dresses or spending hours in makeup if your lightings fail to accentuate your high points. Depending upon the climate, height of the stage and theme of your engagement, set your lightings. Even a bad contour day can be saved by getting the right engagement stage decoration lightings!
4. Sit like a Queen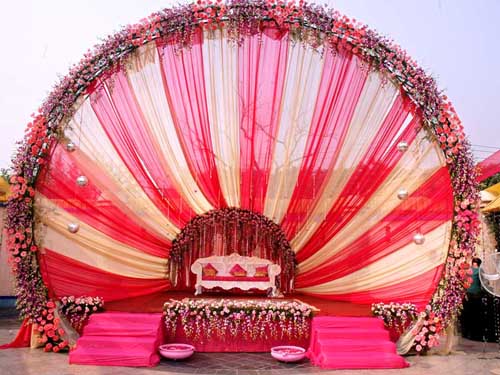 It's important that on the day of your engagement you feel and sit like a queen! Choose either a sofa, throne, chair or a low-lying stool depending upon your taste and culture. Make sure it not only looks appealing but is comfortable too while sitting on it for hours. Ornate the seat or leave as it is if you want simple stage decoration for engagement.
We hope these engagement decoration ideas help you live a dream-like celebration with your loved ones!